CONCENTRATES
A smoke-able product that possesses a large quantity of cannabinoids, and terpenes. 
This creates a potent and pure product desired mostly for its strong effects 
Why you'll love them…
+High quality extracts 
+Best-suited for those with a higher tolerance 
+Flavorful and potent 
OUR CONCENTRATE BRANDS 
We are proud to carry this and many more brands of marijuana concentrate.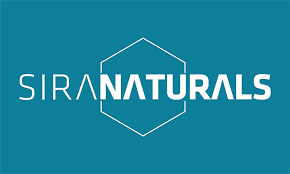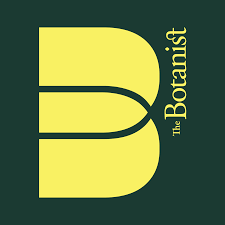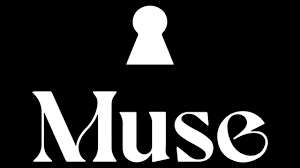 Everybody has a muse and for many, it's cannabis. With premium, mind-expanding concentrates and cartridges, Muse awakens your creativity, giving you permission to let go and give in to inspiration.


Fernway
We create exceptional cannabis vapes for people who celebrate the good life: good food, good music, good scenery, and good company.
By combining premium custom hardware, exceptional terpenes and high-purity cannabis oil we bring you the best-in-class vape cartridge you deserve. 
Pioneer Valley Extracts
Our line of all natural vape products deliver a smooth, great taste with none of the additives or fillers.  Pure distillate and naturally-derived terpenes from our partner, a world-renowned leader in creating award-winning terpene-based formulations. Brought to you in AVD's No Burn Technology cartridge, one of the highest rated, safest carts in the industry.
O.Pen
O.pen was started in 2012 with the goal of making high quality vape pens that stood the test of time. We've designed our 510-thread vaporizers to work perfectly with THC cartridges and have kept ease of use top of mind in the design process. Today O.pen is one of the best selling vape pen brands, available in 1,000s of retail locations nationwide, all backed by a Friend for Life warranty.
Secret Orchard
The Secret Orchard is where expert cultivators of the finest concentrates create cannabis magic: tantalizing and tasty delights that combine the natural power of cannabis with a delicious fruit twist. 
Secret Orchard fruit-forward vapes are ultra-refined, pure, and potent extracts that deliver the effects you're looking for with a satisfyingly tasty flavor profile. We have a flavor for whatever your desired experience may be. The Secret Orchard cartridges are formulated with the highest standard distillate process that extracts using an ethanol distillation process. This ensures a full spectrum concentrate for the best overall experience. During this process, we reintroduce strain-specific botanically derived terpenes. 
The Secret Orchard Vapes are made locally in Massachusetts, so you know they're quality tested and regulated. 
The 510 cartridges come in 0.3g, 0.5g, and 1 g options and provide a discreet easy-to-use product. Attach to your preferred 510 thread battery and enjoy! Make sure to store in a cool, dry place.  
After years of growing, harvesting, and extracting in secrecy, you now hold the key to fruit-forward cannabis of the highest quality. In the Secret Orchard, the sun shines brighter, the air feels fresher, and the bounty bursts with mouthwatering flavor.This is where expert cultivators of the finest confectionaries create cannabis magic: tantalizing and tasty delights that combine the raw power of cannabis with a delicious fruit twist. The secret is out.
RAVE
RAVE is our line of premium concentrates for cannabis connoisseurs.
RAVE is available in a range of concentrates and carts made in small batches using advanced technical processes in our lab specific to each extraction type, using premium Resinate flower to create perfect concentrates that are savory while providing an impactful experience.
We freeze and then process the live flower immediately after harvest to retain the natural plant profiles.  Our extraction process is gentle by design to keep properties intact.  We are even propelling our budding industry forward by combining cannabinoids with hand-selected terpenes to complement their effects, delivering aromas and experiences you cannot find anywhere else.
Matter- Origins
Our cannabis-derived, terpene-infused matter. vapes are a winning combination of cultivation and extraction technology.
Superflux is the next generation of cannabis- the flux, and experience to awaken your senses and shatter your expectations. We exist to champion tradition- by honoring the craft of cannabis, the process, the passion- and create next-level cannabis flavor and sophistication for those curious to taste the future. 
Superflux
Superflux strain inventory is born out of direct interaction with the plants unique qualities- leaf shape, flower size, genetic traits, smell, trichomes- and the volumes of data that catalog every statistic- cannabinoid content, terpenes, levels of purity.
Haze
Welcome to potent formulations, faster onset, and stronger effects. Created exclusively for passionate consumers who find their happiness in the Haze. Whether you crave live resin or gorgeously golden shatter, HAZE is the ultimate heavy hitter for the hard-core concentrate consumer. Serving up full-throttle, full-spectrum potency in various modalities. Embrace your inner Haze Head and ask for us by flame: the clear choice for those who relish life in the Haze.
Treeworks
Treeworks Brings quality, healthy, and fun products to the Commonwealth. Their exceptional products create a wonderfully balanced and full-bodied experience known as the "entourage effect". This is achieved by using only full-spectrum and full cannabinoid cannabis oil. You can truly notice the difference with Treeworks products.
_______________________________________________
Available at Cady Brook Cannabis for recreational use, concentrates are a popular choice. Our selection offers an exciting variety of types and potencies, allowing our clientele to enjoy a stronger dose of cannabinoids. Providing antibiotic, anti-inflammatory, and anticonvulsant properties and so many benefits, there are an estimated 100+ cannabinoids, with TCH and CBD as the most abundant. Clean, efficient and powerful, concentrates are the perfect way to enjoy the best of cannabis.
Levia
Rooted in simple, delicious, all-natural ingredients, LEVIA cannabis infused seltzers & tinctures are the new way to imbibe. Our proprietary process delivers crisp & refreshing cannabis-infused drinks with zero calories and sugar. So you can enjoy a better tasting, better for you, buzz. Enliven your day, chill your nights and raise your spirits — one soul-lifting sip at a time.
Cannabis Concentrates in Southbridge, MA
Concentrates are typically a highly concentrated form of marijuana. Effects are both psychologically and physically stronger than with traditional smoking of flower. Vaporizers, dabs, and other inhalants are common methods for consuming concentrates. You'll also find oral varieties, such as tinctures and edibles. To determine what's right for you and find everything you need to get started, don't hesitate to consult with our educated staff at Cady Brook Cannabis.
For your cannabis concentrate needs, visit Cady Brook Cannabis!
If you're 21 or older and have a valid ID, look no further than Cady Brook Cannabis for your cannabis concentrates. As a newly opened recreational cannabis dispensary, there's a definite buzz in the air, spreading the word about our exceptional customer care, product selection, and integrity of cannabis. An impressive quantity of naturally occurring terpenes, flavonoids, and cannabinoids set our concentrates apart. Shop in-store or online and make a quick drive from anywhere across Southbridge, Sturbridge, Charlton, Fiskdale, Dudley, Holland and Webster, MA.
Marijuana Wax for Sale, Cannabis Concentrates for Sale & Cannabis Concentrates

Sturbridge, MA, Southbridge, MA & Charlton, MA
Marijuana Concentrate Oil